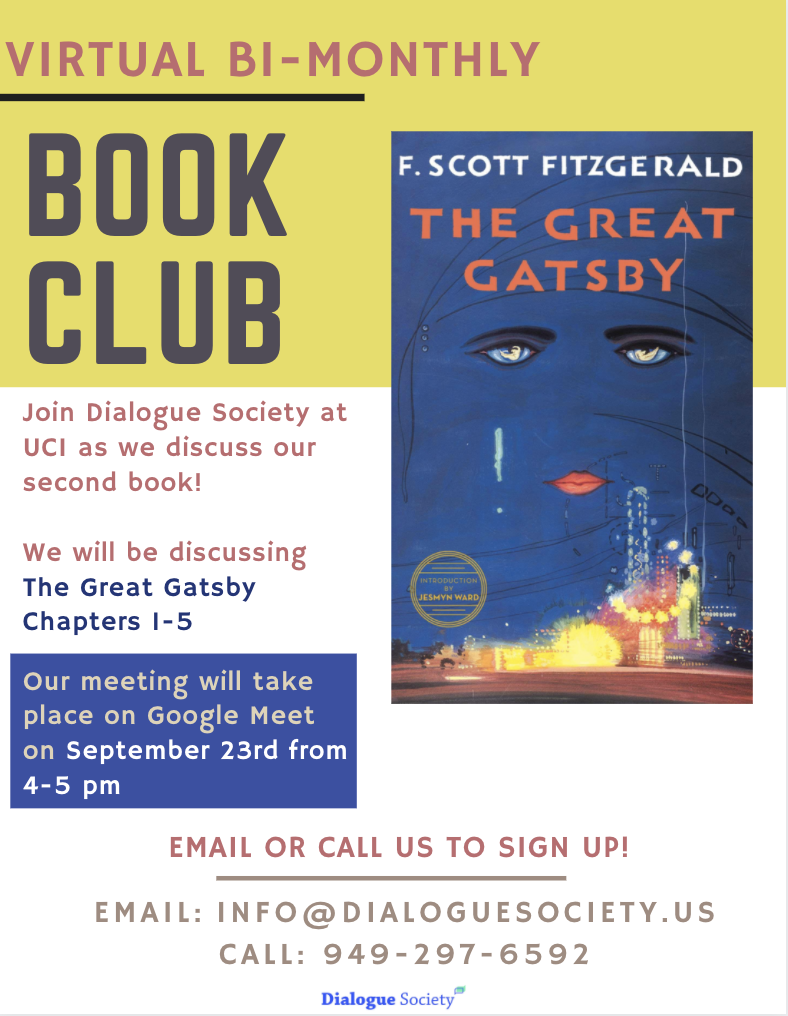 UCI Bi-Monthly Virtual Book Club
Join us on Wednesday, September 23rd, from 4-5 PM to discuss this month's book. We will be discussing The Great Gatsby, chapters 1-5.
Email: Info@DialogueSociety.US
Call: 949 297 6592
Join Meeting (We'll go live at the meeting time)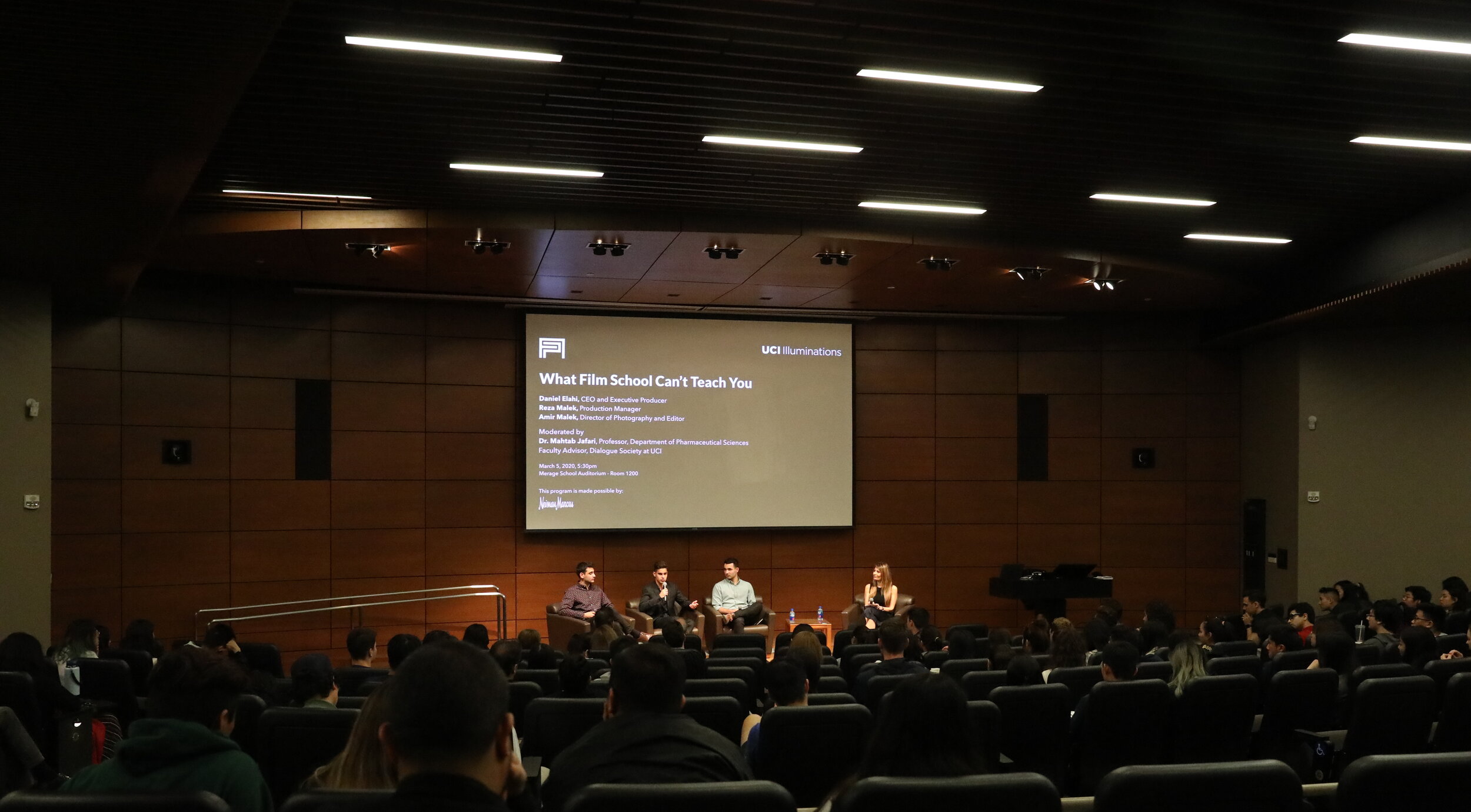 Film Screening and Inspirational Dialogues with Auctus Productions — Recap
On Thursday, March 5th and Friday, March 6th, we spent the evening with Auctus Productions , a New York Film Production company founded in 2014 by students. Here is a short recap.