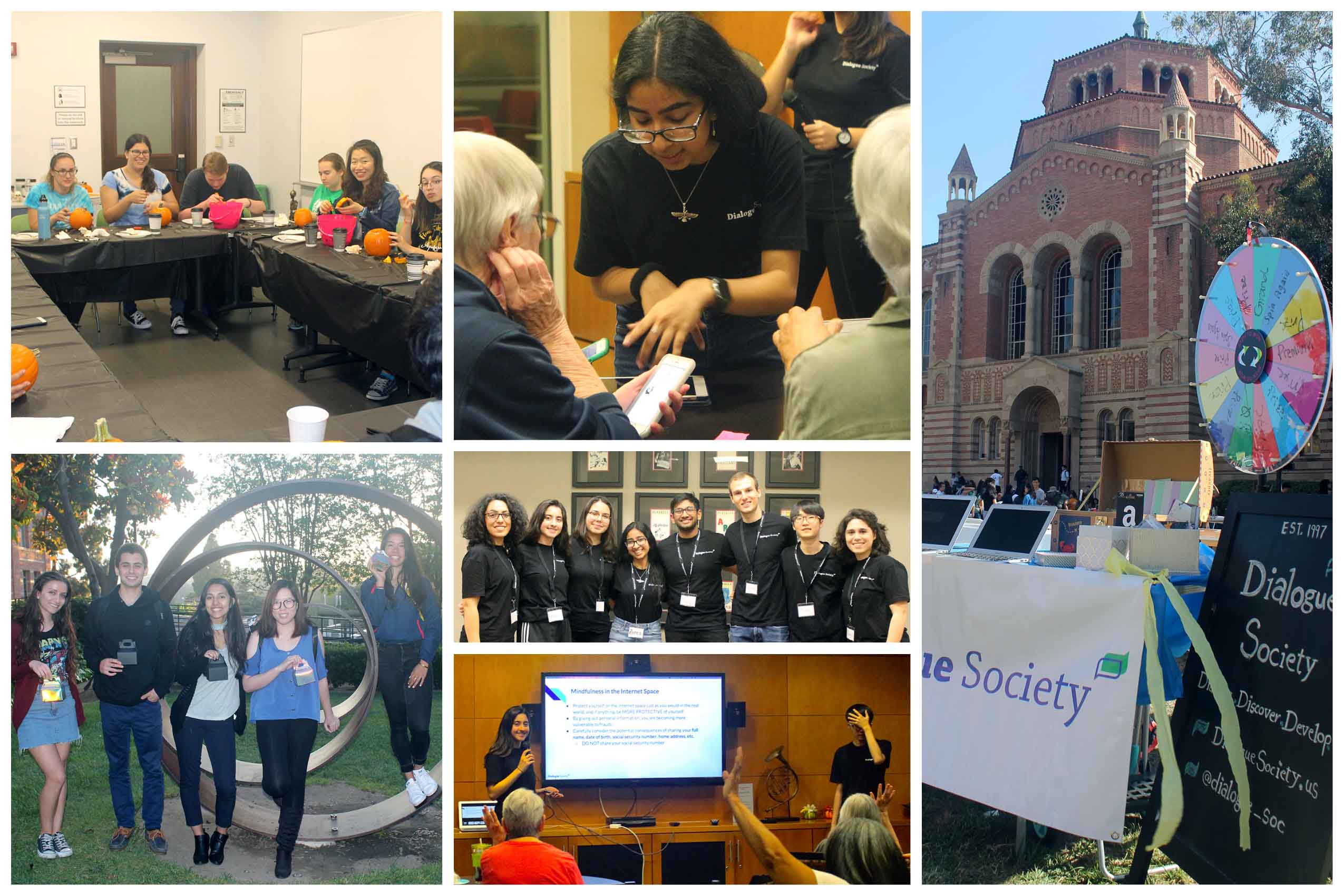 Guided by the belief that there is always a better version of oneself, Dialogue Society aims to enrich the lives of communities. Our purpose is to educate the community through meaningful dialogues on healthy, purposeful and mindful living—free from promoting political affiliations or religious beliefs—to discover what inspires us towards personal development. We move forward by the motto of "Dialogue. Discover. Develop."
Faculty Advisor at UCLA: Mitra Hooshmand, PhD
Faculty Advisor at UCI : Mahtab Jafari, PharmD
Faculty Advisor at USC: Roksana Karim, MD, PhD
Volunteers in Action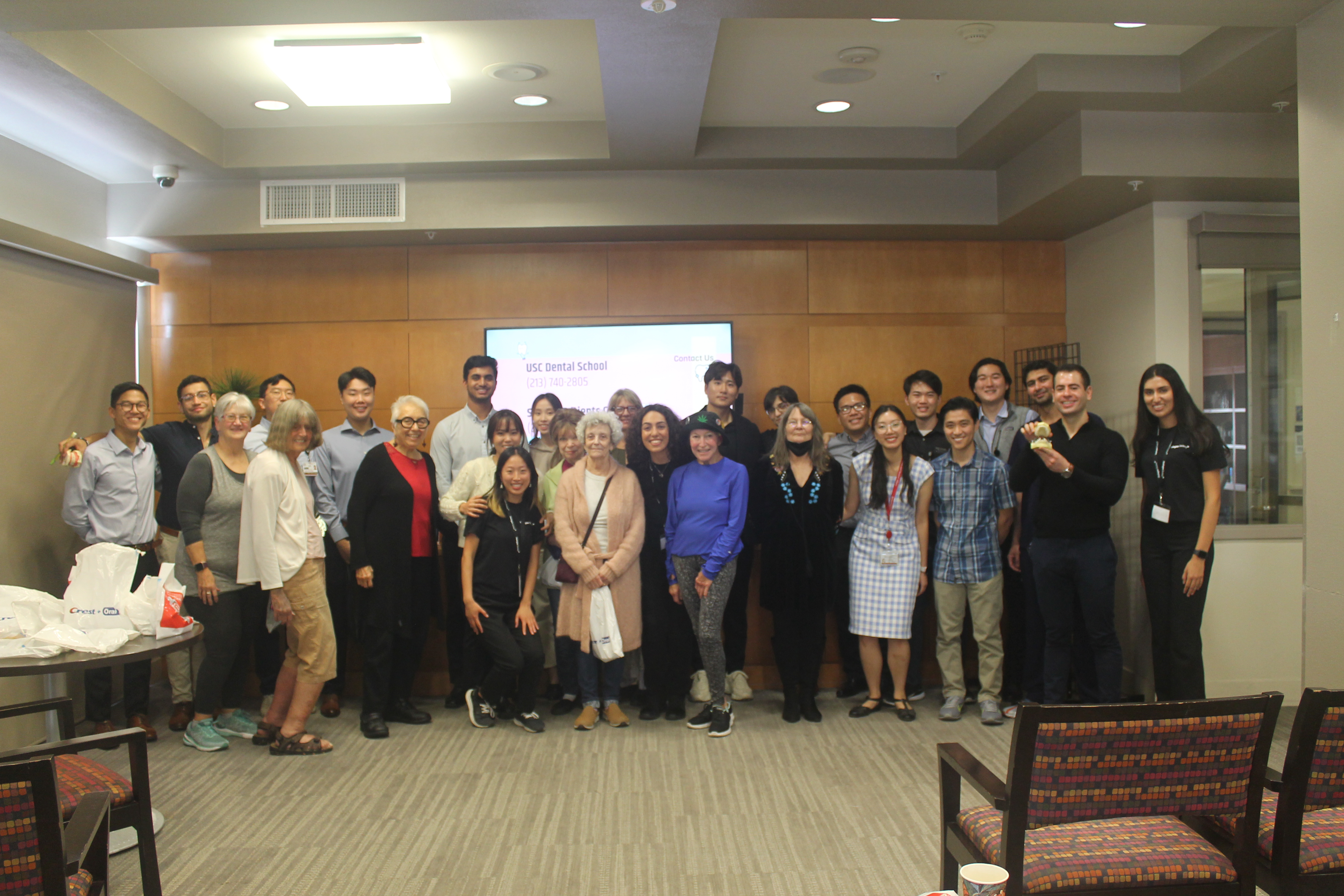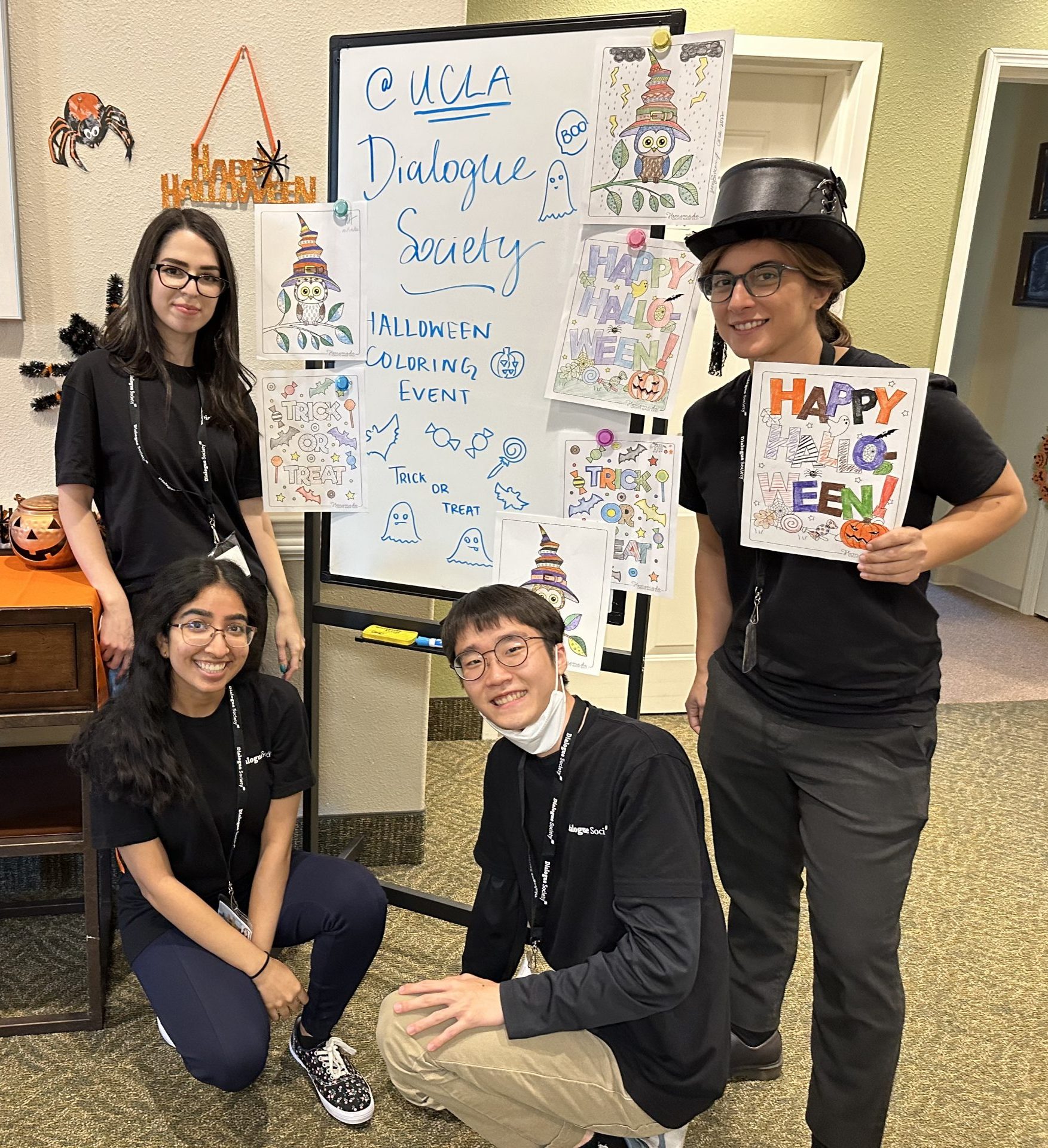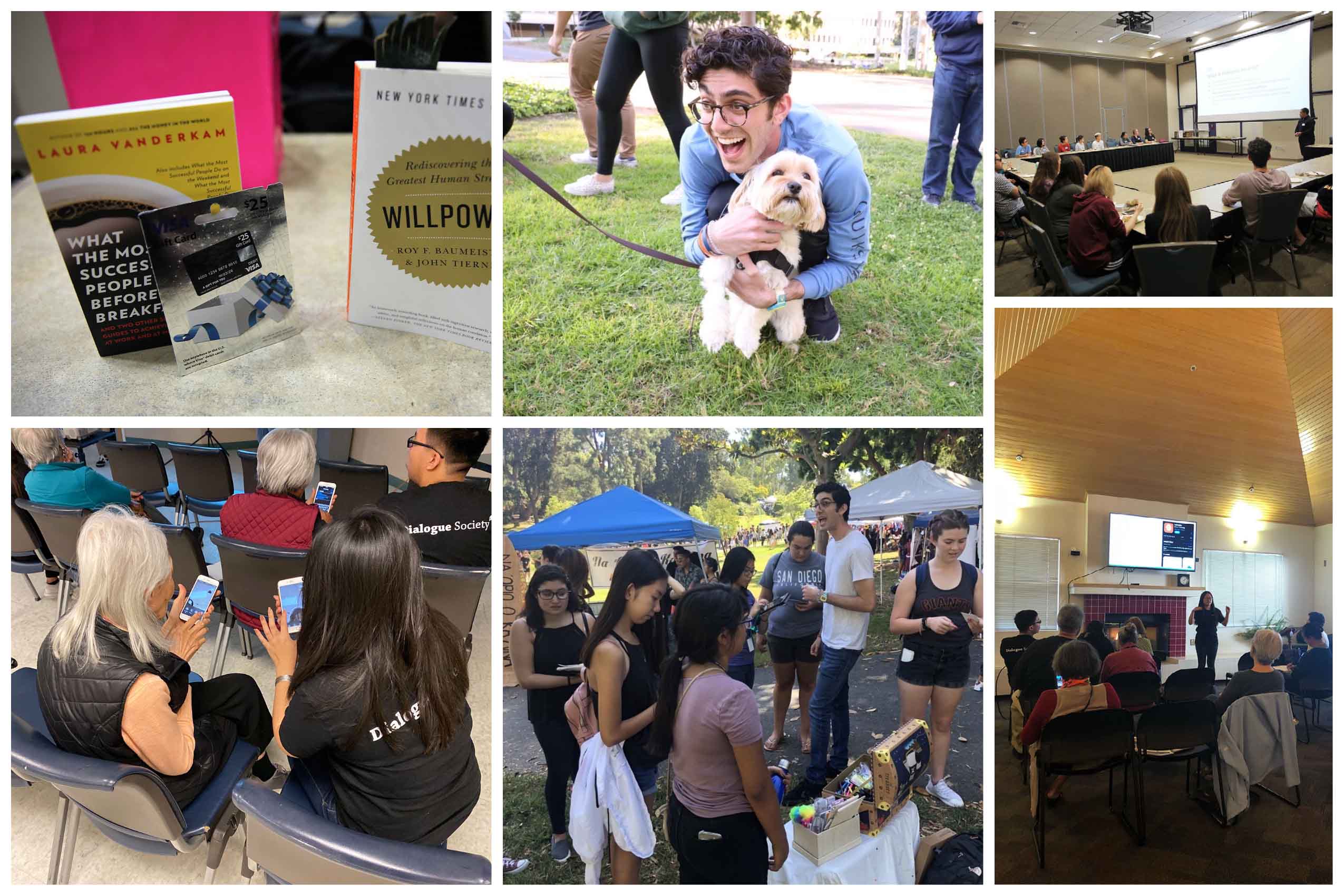 Featured Collaborators
EngAGE is a nonprofit that takes a whole-person approach to community and creative, healthy aging by providing arts, wellness, lifelong learning, community building and intergenerational programs to thousands of seniors and families living in affordable senior and multi-generational apartment communities in California, Oregon, and Minnesota.
Age Well is comprised of professional medical experts, service providers, administrators, and executives, all sharing common goal of assuring the independence of seniors — individually and collectively working tirelessly to find, enhance, and implement solutions that enrich and prolong the lives of older adults.
UCLA Senior Scholars Program is a program at UCLA Longevity Center that provides older adults (50+) with an opportunity to connect with UCLA's academic community. Membership benefits include auditing privileges to sit in UCLA undergraduate courses in various subject areas, as well as exclusive access to Senior Scholar's networking events.
Laguna Woods Village is a community specifically designed for 55+ residents who desire an active lifestyle filled with ample opportunities to grow and thrive. Laguna Woods Village has more than 18,500 residents and is convenient to nearby shopping, houses of worship and cinemas, and complete recreation and social facilities. It is a gated community for active adults, where one occupant is required to be 55 years of age or older. A full-time staff of carpenters, plumbers, painters and gardeners perform maintenance and landscaping, allowing residents time to enjoy life.
Leisure World Seal Beach is a nationally recognized active senior community located in Seal Beach, California, where sunny days are cooled by ocean breezes. Spread over 542 park-like acres, LWSB offers co-ops and condos for resort style living for those 55 and over. We have all of the amenities of small town living while giving close freeway access to all of the entertainments and shops of Los Angeles and Orange County.