We are excited to announce we have officially started a new chapter of Dialogue Society at USC! Go Trojans! Fight On!
We plan to begin our work by expanding the Senior Outreach Program, providing an opportunity for eager USC student volunteers to visit, in person and remotely, senior homes around California and positively impact the 65+ community. Through the program, volunteers may gain outreach experience, and build leadership and communication skills, all while making a difference in the lives of those around them.
Our members will all receive training from our founders (both of whom have been former presidents of Dialogue Society at UCLA and UCI). With the support of our board and advisors, our members will develop their own programs and execute interactive social, educational, and recreational activities with the seniors.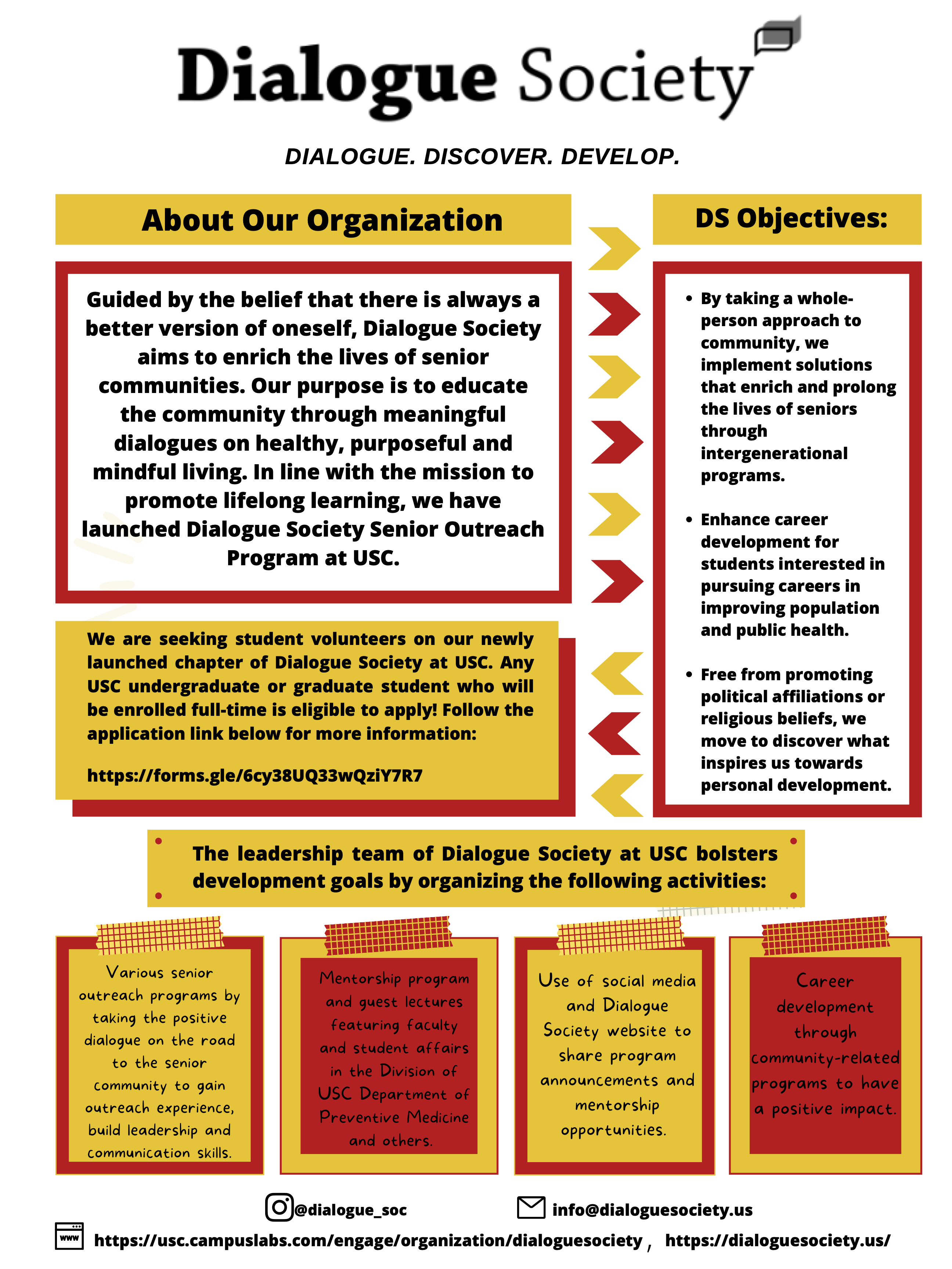 This chapter will be open to graduate and undergraduate students as well as alumni, faculty, and staff at USC. We seek enthusiastic student volunteers who show interest in working with the senior community and who are passionate about and committed to making a positive impact. We encourage all to join us in our work and mission.
Lastly, we are excited to continue building and growing the relationships we have with our collaborators and make new connections through our USC chapter!