By Angela Li
This Tuesday, the UCLA members of Dialogue Society rounded up a cozy discussion on our two books of interest: Are You Really Listening? and Crucial Conversations. If you weren't able to join us (and missed out on our plentiful snacks), here's a recap of our discussion highlights.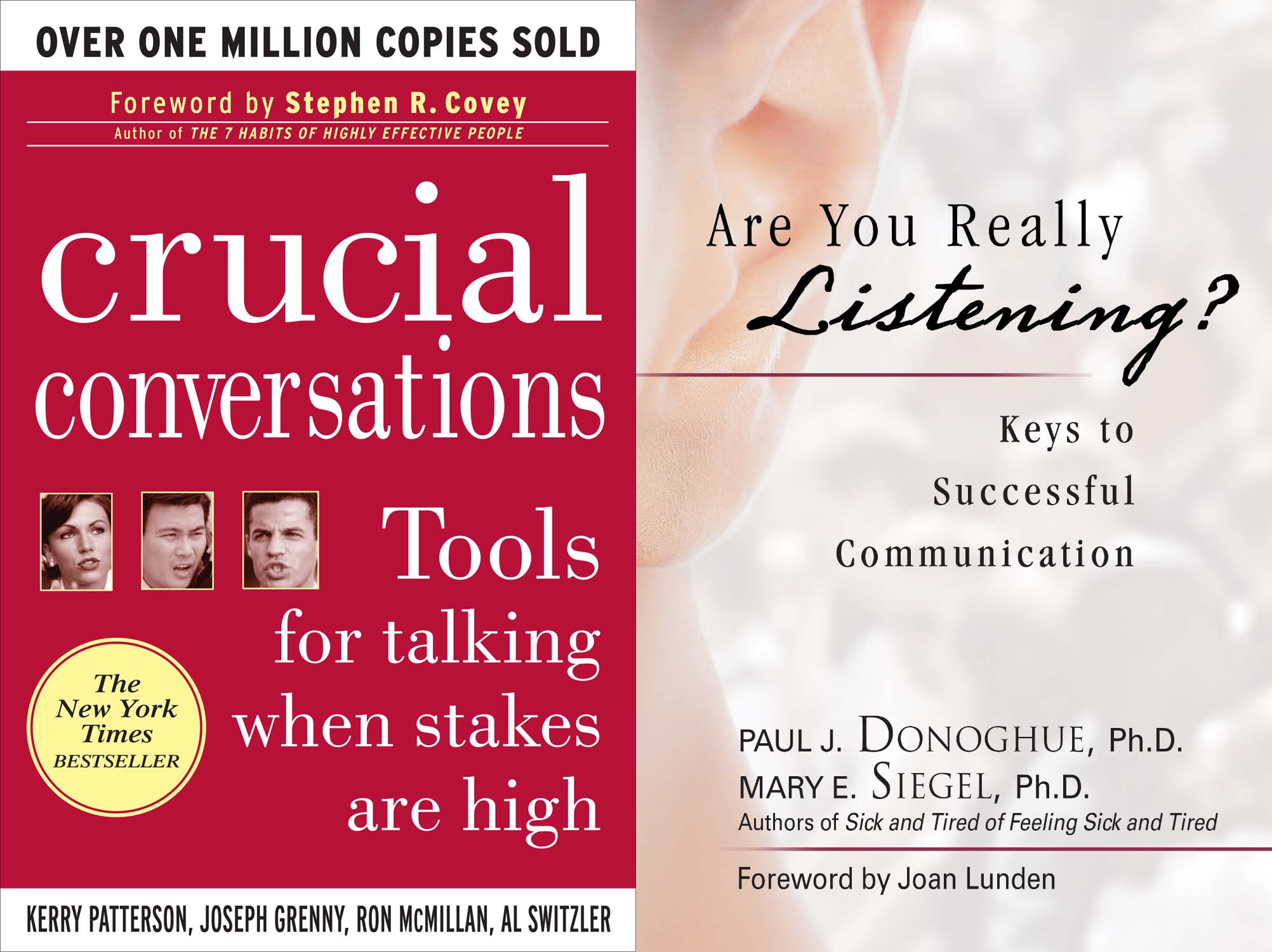 Empathy v. Sympathy: What do they mean to you?
Nour, our moderator of the day, shared an illustratively animated video on the crucial differences between empathy and sympathy and why the latter is considered detrimental to building connections while the former crucial.
We delved deep into what empathy and sympathy meant to each of us. Some disagreed with the video's viewpoint that "at least…" phrases responded insincerely to pleas of concern (e.g. "at least you're still employed"), suggesting that sharing optimistic viewpoints help to shine light on a cloudy situation.
Echoing the main argument of the video, some brought up the importance of plainly listening to a person in need. We often misinterpret the intentions of those who come to us in times of distress – we think that there's a problem for us to solve, when often our friends are seeking a patient and open mind to empathize with them.
How can I listen while I don't listen?
We shared several personal experiences regarding conversations with family or friends – crucial to maintaining relationships but often disregarded over competing work responsibilities. Why should I worry about a friend's new romantic interest, or where another went for vacation, when I'm in a (practically life-or-death) situation trying to meet a work deadline?
More often than not, we miss out valuable snippets of life as we try to refocus our limited attention to work responsibilities. We shared experiences of how impatience caused us to miss out on moving interactions, or how we resort to lecture-like note taking strategies to help us recall crucial information from conversations that we're too busy to focus on.
One of us brought up a point about prioritizing – we often lack the patience to sit and listen because we believe that other commitments hold greater importance than engaging in "useless" conversations with friends and family. Perhaps, it takes a change in perspective and prioritizing to focus on important and relationship building conversations. Next time when you're inclined to tune a friend out, remind yourself the importance of listening – you might even learn something applicable to your work.
Avoid Misunderstanding
Must listen to the whole person not simply concentrate on the "problem." Connecting with mutual emotions will help understand the whole person.
Ask yourself are you responding with "me too" because you want to feel special, need attention or are you trying to show empathy? The main message we pulled from both books was when you are having a conversation that might be difficult or competitive to go back to your heart and intention. Each time you want to become competitive and want to please your ego redirect and remind yourself of your intention and stick to the goal of the conversation to relay your intended message. To decrease misunderstandings first try to understand others and then when their guard comes down there will be a higher chance that you then be understood.
Competition
We talked briefly about our tendency, especially for college students, to compare personal situations in attempts to outcompete each other, many times regarding issues where we should not be fighting to be first – bragging about sleeping the least number of hours last night, studying the least number of days before finals, being the most unprepared for exams.
Did this desire to win develop in the early days of our childhood? As Conversations described: "you might conclude in kindergarten that while having the right answer is good, having it first is even better…having it first after others are wrong endows you with an even greater glory." An earlier learning environment that encourages participation and values "correctness" could have created unintended effects of instilling a desire to compete in order to win.
Why are you so angry? Just relax…
If you're like most normal, emotional people, there aren't many phrases that make you blow your top more easily than hearing "Why are you so angry?" In response to the claim in Conversations that we make up stories that frame the other party as a villain and us as a victim during pressurizing situations, we discussed the instances in which we found ourselves guilty of the same misinterpretation.
Our next meeting will be held on Nov 28 at 6:30 pm; we will be discussing two new books, Emotional Intelligence: A Practical Guide and Strengths Finder 2.0. Whether you have time to read these books or not, feel free to join us in a casual yet insightful conversation about improving emotional intelligence and discovering your strengths.